纸质垫料 纸片 Paper Squares PB-2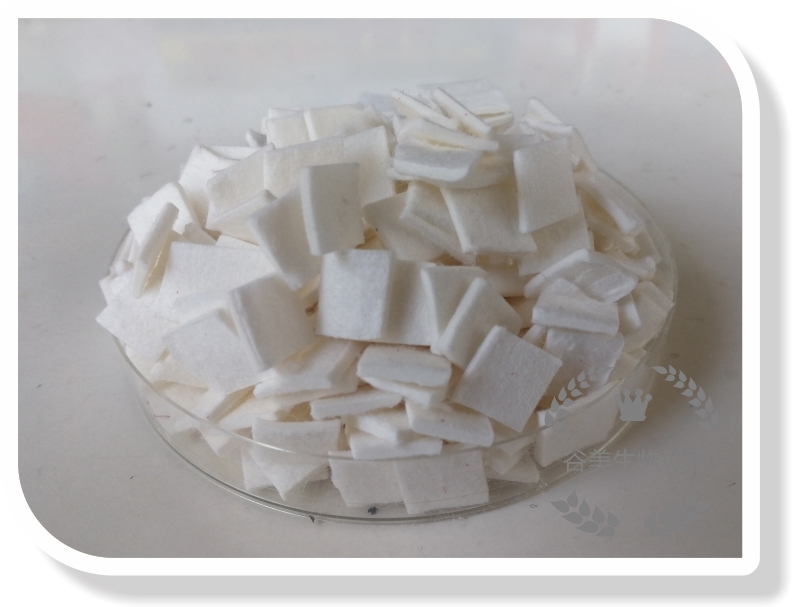 优质纸质垫料 PB-2 Premium paper bedding
实验动物环境丰富化垫料之优选 Premium enrichment materials for experimental animals
由优质纸棉精制而成,长为1cm的小方块,吸水性强,温暖舒适。Made of 100% virgin paper.
不含有害化学物,不含粉尘、不含堵塞
■ 适用于多数的小动物饲养。
温暖舒适
■ 柔软舒适,适合裸鼠、无毛鼠等使用。
吸湿性强,控制氨浓度
■ 能够吸附实验动物的气味,保持动物环境干燥。
易存放、重量轻,方便清洁
环境友好型
■ 天然可降解,可生物降解、可焚烧或堆肥。
方便观察
■ 动物排泄物在白色材料上,有助于观察实验动物
健康状况。
温暖舒适,吸湿性强,有利于实验动物生长
拥有4年以上实验动物垫料生产经验,持续提供各种类型高品质垫料;
严格的生产环节质量控制,确保产品质量符合各项标准要求;
严格的质量管理体系,权威第三方检测。
High quality paper cushion pb-2
Selection of bedding materials for experimental animals
Made of high quality paper cotton, 1cm long square, strong water absorption, warm and comfortable.
No harmful chemicals, no dust, no clogging
■ suitable for raising most small animals.
Warm and comfortable
■ soft and comfortable, suitable for naked mice, hairless mice, etc.
Strong hygroscopicity, control ammonia concentration
■ can absorb the smell of experimental animals and keep the environment dry.
Easy to store, light weight, easy to clean
Environmentally friendly
■ naturally degradable, biodegradable, incinerable or composting.
Convenient to observe
■ animal excrement on the white material helps to observe the experimental animals
Health status.
Warm and comfortable, strong moisture absorption, conducive to the growth of experimental animals
With more than 4 years of experience in producing bedding materials for experimental animals, we continue to provide various types of high-quality bedding materials.
Strict production quality control, ensure product quality meet the requirements of the standards;
Strict quality management system, authoritative third-party testing.